If you want to go sightseeing look at the fantastic wildlife or do a spot of fun fishing then get in touch
and we can arrange a great day out planned around you.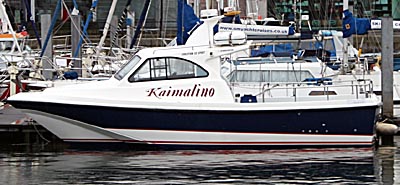 Owner/Skipper Aaron Lidstone
"Happy Days" Charters has changed to a new boat
Chartering out of PLYMOUTH - as from February 2011
Reef, Bank and Shark trips
"Kaimalino" is an Evolution 33

Parties of 8 to 10 anglers most welcome
Call 01752 201 043 or mobile 07801 835 488

angieandaaron@sky.com

"Kelly's Hero" - Brixham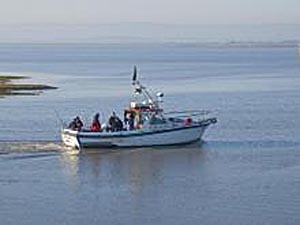 Lochin 33 Charter Boat
335 HP Cummins powered
WC & On-board Galley
Tea & Coffee supplied
Trip Length 2,4,6,or 8 hours
Licensed for up to 10 passengers + Crew
Skipper Dave Saunders
Mobile 07970 642354
Home 01803 855179

kellyshero@btinternet.com

www.kellysherocharters.co.uk
For Parking in Brixham - visit
http://maps.google.co.uk/maps?q=TQ5%208AY
&
http://www.torbay.gov.uk/index/transportandstreets/parking/carparks/carparklocations/oxencovecp.htm

"Our Joe-L" - Paignton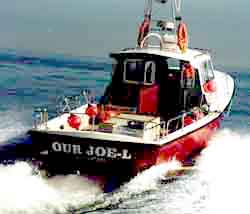 Offshore 105 - Modern Charter Boat - Built 2001
Skipper: Simon Pedley
Tel: 01803 551 504

simonpedley@tiscali.co.uk

www.ourjoe-l.co.uk
Accommodation is also available with
Sandra & Simon Pedley at their
Parkholm Hotel - Paignton

"Becca-Marie" - Paignton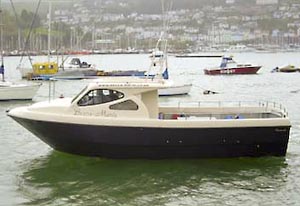 Venom 38 - brand new June 2008 - charter boat
Iveco 500 HP Turbo Diesel Engine
Skipper: Dean Farrell
Tel: 01803 525 592 or mobile: 07899 893 568

beccamarie@deepsea.co.uk

www.becca-marie.co.uk

"Anne Clare" - Torquay
Kevin Tate has taken delivery of his
brand new 'Blyth 33 Catamaran' charter boat and
is once again offering excellent fishing from Torquay.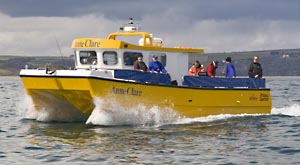 "Anne Clare" is coded for 12 anglers plus a crew of two.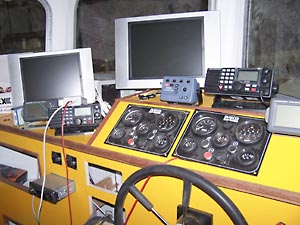 She is fitted with all the latest electronics.
To secure your booking now,
phone Kevin Tate for available dates.
Skipper: Kevin Tate
Tel: 01803 315 125 or 07989 527 180

www.deepsea.co.uk/boats/dalora/index.htm
Spare places for groups and individuals on "Anne Clare's" web site at www.deepsea.co.uk/boats/anneclare/moreinfo/angling_spaces
You can look on
www.deepsea.co.uk/boats/anneclare/moreinfo/news_board
to see who is catching what. It's regularly updated
www.deepsea.co.uk/boats/anneclare/moreinfo/notes_board
contains all the information regarding Channel Island Trips.
It shows dates, and everything else you might want to know.
It even has accommodation details locally in Torbay for those who
prefer to stay locally, fishing out of Torquay.

kevin@anneclarecharters.co.uk

"Sea Spray III" - Brixham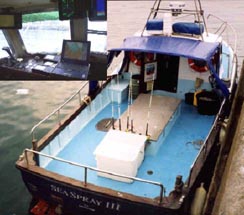 Fast Lochin with lots of deck space
Owner/Skipper: Bill Ford
Tel.: 01803 851 328 or 01803 855 453

www.seaspray111.co.uk

"Charlotte Louise" - Paignton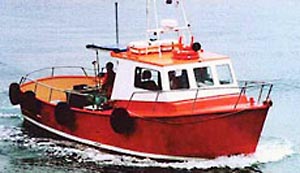 She is a Husty 33
purpose built in 1989 by Paul Armstrong
in the Isle of Sheppey
| | |
| --- | --- |
| | Licenced for 12 people |
| | COP 60 Miles |
| | Available for full charters |
| | Rods & Tackle available |
| | Tea and coffee supplied |